Welcome! To learn more about a product, just click the product image to see a full description.
New!
Angelic Artwork
Sacred Creativity To Attract Your Heart's Desires For All Relationships (especially the relationship with your self)
Click here for more information!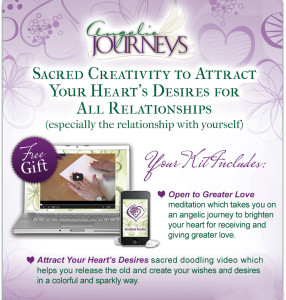 Angelic Journeys self-paced EFT kits are now available!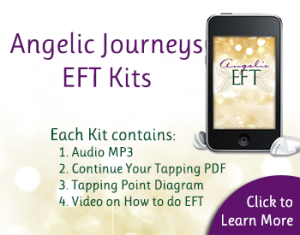 Click here to view all 8 EFT Kits!
The following products were created to be an easy way to bring your Inner Priestess forward, connect with your angels, connect with your creative spirit, and more.
Connecting with Your Special Angel Kit

$9.97

Connecting with Your Inner Priestess Kit

$9.97
Combo pack: with both Connecting with Your Inner Priestess and Special Angel Kit
$15.97