Shift Beliefs. Release the Blocks.
Find Clarity, Comfort and Empowerment to
Blast Through Your Negative Emotions and
Take The Hurdles Out of Your Way.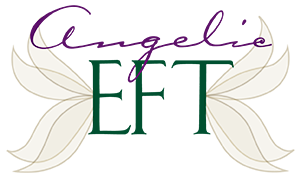 Join Maryellen De Vine for an extraordinary 
experience of insightful healing using 
Angelic EFT (Emotional Freedom Technique).

Dear Heart-Centered One, 
It's not uncommon for negative "unwanted" thoughts, feelings, and beliefs to get lodged in our subconscious mind. 
The person we are today can be accredited to what we've been taught, what has profoundly influenced us, and what has knocked us flat off our feet. 
Angelic EFT (Emotional Freedom Technique) is a powerful healing technique that can be described as a "mind, body and spirit makeover".
If you worry about money…
Feel stressed or overwhelmed …
Doubt yourself, or judge yourself too harshly…
Feel guilty or selfish when you put yourself first…
Or feel blocked or stuck in the same self-sabotaging routine…
Then, Angelic EFT can bring Light,
Love, Comfort and Healing to you!
Become refreshed, rejuvenated and energized in a balanced, fulfilling way.
ATTRACT ABUNDANCE by aligning your vibrations to receive.
Connect with your angels' love, so they can guide, comfort and heal you.
Trust in your inner wisdom and beauty, and let your creative genius burst forth.
Shift from a procrastinator to an action taker, so you can accomplish what you want and LIVE THE LIFE YOU DESIRE AND DESERVE.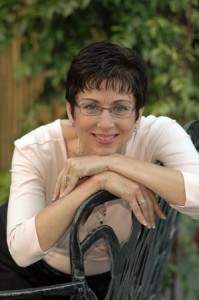 Hi, I'm Maryellen De Vine.
For over 10 years, I've been working with the angels to help empower and rejuvenate women like you.
I believe that a unique and brilliant Light shines within each one of us. But sometimes that Light is blocked by negative feelings, beliefs, emotions and thoughts that stop us from being the radiant person we were born to be.
From an early age, we have been conditioned and influenced to be humble and giving. We have subconsciously adopted behaviors and beliefs of our family, teachers and society … and likely have many blocks and hang ups that are not even our own.
Sound familiar?
Many of the people I work with are stuck on a roundabout of worry, overwhelm and doubt … with a bullying inner critic that reminds them of their failures and sabotages their momentum and their success.
If you are like many of my clients, you are ready to …
Stop judging yourself too harshly
Trust the wisdom of your inner voice
Gain control of your fears
Find peace, harmony and balance
Believe that you are deserving
Be loved and guided by Spirit and the angels
Release the Negative and Move Beyond
Your Invisible Barriers…
As a certified Angel Therapy Practitioner®, EFT Practitioner, Energy Healer, Life Coach, Spiritual Teacher, I am able to bring the power of Angelic EFT to help soul-centered women (and men) to become unstuck, so they can rekindle and honor their unique Light.
If you are struggling emotionally or physically…
If you have tried affirmations and positive thinking…
Yet still can't move beyond certain feelings, pain, and doubts…
I invite you to learn more!
What is Angelic EFT?
Angelic EFT blends the power of traditional EFT (Emotional Freedom Technique) with the healing Light and Love of the angels.
It's a remarkable combination of Angelic insight, guidance, and "energy psychology" which calms, clarifies and transforms lives!
The EFT component is based on energetic therapy that uses meridian points in the body to quickly release blocks, limiting beliefs, triggers, trauma, fears, and physical pain.
It's a powerful healing technique that's received many endorsements and accolades from personal growth and self-healing mentors like Louise Hay, Wayne Dyer,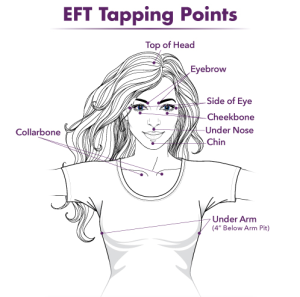 Christiane Northrup MD and Cheryl Richardson.
EFT is similar to acupuncture and acupressure, however instead of using needles, we tap gently on "acupoints" while saying statements that relate to emotional or physical feelings.
Often called "Tapping", EFT works by helping to calm the amygdala (which modulates the "fight or flight" mechanism of the brain). Once calm, it allows for clarity and an opening for shifts to take place.
Angelic EFT, however, is a beautiful blend of angelic energies and EFT, and encompasses Law of Attraction and spiritual principles to help transform your vibration and beliefs into alignment with your desire, and to bring forward powerful insightful guidance and healing.
During each session you will be encased in angelic energy, healing Light and Love, which provides a gentle, yet powerful (and proven) way to eliminate even irrational or illogical beliefs or thought patterns that may be buried deep within.
Angelic EFT will help you align
with the energy of trust and excited
anticipation
Sessions begin with calling in the angels and creating a sacred circle so that we are co-creating with Spirit.
As we tap together, I'll use my gifts as an Angel Therapy Practitioner® and EFT Practitioner to connect with the angels and bring forth the insightful healing words and images to help you to clear challenges, beliefs and emotions.
In many cases, as one layer is cleared and healed, another layer or aspect is revealed. To reach the core, it can take multiple sessions as the layers of energy, emotion or beliefs are revealed, and gently cleared (much like peeling away the layers of an onion).
You will notice emotional and physical issues begin to fade.
You'll clear away blocks and beliefs that have been holding you back and release the thoughts and behaviors that no longer serve you.
And, as you release negative emotions and outdated belief systems, you'll feel an excited anticipation about your life and your ambitions.
Soon, your neck stiffness, headaches, and other physical discomforts may reduce or disappear, and emotional issues, such as worry and stress dramatically improve.
Please take a moment to read a sampling of comments I've received:
"I recently had the opportunity to participate in an Angelic Journeys EFT session over the phone with Maryellen De Vine. Her deep understanding of EFT (tapping) and ability to articulate why it works, combined with her unique twist of "tapping with angels" made this an unforgettable experience for me. She helped me understand why tapping is such a powerful tool, how to do it and after one session I was able to clear some intense issues around my relationships. I walked away from this one session enlightened, refreshed and feeling very loved and supported. If you are interested in learning more about tapping or you are ready to take some big leaps forward in your life and business, I highly recommend Maryellen!"

– Minette Riordan, Ph.D.,CPC; www.minetteriordan.com
"After my session with you, I felt so much lighter, clearer; not so muddled or foggy. I felt more peace, more energized. I felt the heaviness and sadness lifting. I feel I now have more clarity around my situation. The visuals that you used were so perfect for me. Going forward I can just bring those to mind and I know they will help me stay in this place of trust. I feel the way you do EFT is more powerful than other EFT sessions I've had in the past. Those sessions in the past were rather generic and a little "bleh". I feel with your method, more releasing can be done. I didn't have to stay in the "story" for long and we were able to hit all the layers and clear them. There was such a nice rhythm to it. I had a sense that our session was filled with angelic energy and we were being guided to the right and perfect place allowing me to experience a greater level of expansion, clarity and upliftment."

– Merredith
"You are the real deal! Your Angelic EFT is such powerful stuff. I'm still in a blissful state – amazing! Thank you, Maryellen!"

– Dr. Lily Benavides, Social Scientist & Leadership Development Educator, www.YouthfulAging.info
"Maryellen's EFT sessions are so different from other EFT sessions I've had in the past. She is able to tap into my energy and the issue, and then personalize it so the work goes to the deepest level it can. She is so tuned in. What amazes me is that, from talking to me, she pulls out the exact points that need to be addressed and every little detail and issue that need to be released. It's like going to a personal trainer instead of a class, or like going to a Reiki practitioner who is also an intuitive. I believe this is why the transformation and healing is so immediate during each session. I highly recommend trying EFT with Maryellen!"

– Tammy Van Krevelen
I invite you to experience the benefits of Angelic EFT and to join me on a transformational journey filled with ease, tranquility and grace.
With Angelic EFT you can connect with your angels, shed light on your inner wisdom and creativity, break through your hang-ups, blocks and barricades, and so much more.
 
With the assistance of the angels, let me help you clear away your challenges in a gentle and calming way.
With Angelic EFT you'll learn to tap into your innermost thoughts and feelings, clarify your desires and break free of whatever is holding you back.
Here are the TWO ways we can work together:
I invite you to schedule

private and confidential, one-on-one Angelic EFT sessions

.

Private Sessions are very powerful because we can focus with pinpoint precision on YOUR specific challenges and issues.

If you are unfamiliar with Angelic EFT, you may wish to try one of our

Angelic EFT Kits

?

These Kits are available for as little as $14.95…and they are a great way to get your toes wet and experience this at a comfortable pace.
Benefits of Angelic EFT:
It is simple and easy to use
Fast and gentle release of stress, emotions, blocks, physical pain, and so much more
Helps you deal with difficult situations or conversations
Can be used in all areas of your life
It is very calming to the brain so that you can get clarity and insights
Helps you trust in the Divine plan
Has been known to work faster than traditional methods; often working when nothing else could
I invite you experience the clarity, comfort and block-busting transformation it provides!  
Please Click on the Boxes Below to Find Out More!
With my warmest wishes for your heart-felt success,