About Angelic Journeys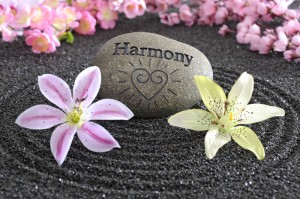 Angelic Journeys is a place for you to connect to Spirit and your own inner wisdom. It's a place to help you shine your own unique Light and find balance and joy. All of our services blend well together to help you have the life you are craving. 
Personal note from Maryellen:

Having been on the spiritual path while raising a family, I understand the ups and downs, the bliss and the challenges, and the need to create sacred balance in life. It feels so wonderful to have a connection to Spirit and to have been led on this journey of discovery and healing. It has indeed been a journey, one where my path led me here and there, learning so many things and experiencing things that I had no idea would lead me to where I am today: coaching, teaching, helping people heal themselves. It is a pleasure to help make their journey more graceful, and it is an honor and a blessing to be in this role."  –  Maryellen
About Maryellen

Connecting with Angels, Guides & Higher Wisdom
Maryellen De Vine is an Angel Therapy Practitioner® certified by Doreen Virtue PhD, a life coach, Angelic EFT practitioner, Reiki Master, a licensed minister, and has studied many spiritual and healing modalities. She brings joy as well as the sacred to her work. Compassionate and Light-filled, she has a strong connection with the angels and to an ancient wisdom. Maryellen considers it an honor and a blessing to assist people in transforming their lives so they can experience balance, fulfillment, success and joy. 
Angelic EFT
Maryellen blends her connection with the angels with traditional EFT (Emotional Freedom Technique) and Law of Attraction principles, creating a powerful transformational modality called Angelic EFT.
Sacred Ceremony
During her ministerial training, she was enamored with Sacred Ceremony. She has loved incorporating ceremony into her everyday life since then and enjoys teaching and facilitating Sacred Ceremony with others.
Replenish Your Spirit
As a wife, mother of three, and Coach/Teacher/Angel Therapy Practitioner®, Maryellen knows how difficult it can be to find balance in our busy lives. In her "Replenish Your Spirit" coaching, she utilizes spiritual, practical and transformational tools to assist busy women in creating more time for themselves, exploring what fills their cup and brings them joy, and realizing that when they take care of themselves everyone benefits. Women entrepreneurs can be more successful because "you are your business", and when you take care of YOU, you take care of your business. By using Angelic EFT in sessions, clients discover and clear the limiting beliefs and stuck patterns that have been getting in the way.  She views these coaching sessions as sacred space for women to dream about and create the life they desire.
Here is the recording of an interview done with Maryellen by Becky McCleary of The Inspired Mama Project (April 2012) where she asks questions about being a mom and an entrepreneur. She asks about challenges and what things have helped along the way, what she's most proud of as a mom and entrepreneur, etc. You have two options for listening: you can listen right now or you can download the recording for listening at a later time or to load onto an mp3 player.
Click here to download the interview…
Sacred Success in Business
Maryellen also understands that many of us who are soul-centered entrepreneurs struggle with moving forward in our businesses. We often feel that we are meant to do our soul's work in a bigger way, but feel blocked (which is usually subconscious fears and beliefs getting in our way). In her Sacred Success in Business programs, she utilizes practical, spiritual and transformational tools to shift the struggles so that you feel confident, have clarity and gain momentum to reach success.