Summertime is winding down now that our boys are back to school last week and next week.
We took a lovely vacation in Scotland, where we had a falconry session, which was so amazing! We each worked with a hawk, two owls, and an eagle. You can watch this (slow motion) video below of one of the gorgeous owls flying to my arm (just click here or on the image). I had also silently let all the birds there know that I'd be so honored to receive one of their feathers to take home. Soon both the Raven and a Hawk dropped one of their tail feathers. I was so thankful!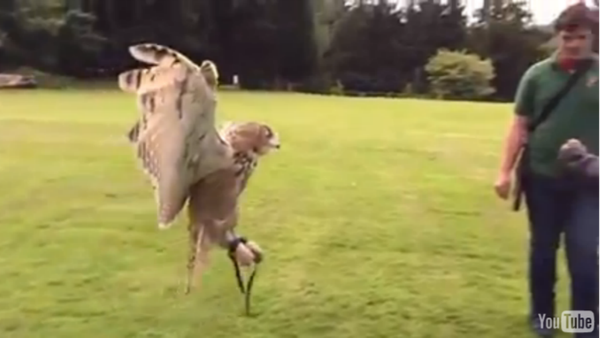 The week after we returned, we had a hawk flying around our house, screeching and screeching in distress. It was very upsetting for me to hear! He'd sit in trees on different sides of our house screeching, then fly around screeching. I checked in with a friend (who is very intuitively connected to animals) and she felt he had lost a loved one (perhaps a mate, or offspring, or parent). She felt that the hawk sensed I could help him due to my connecting with the birds in the falconry session. He just needed some love and comfort.
I'd be happy to do that!
I sent him love and comforting/healing energy, and in a few hours he came back to the tree, but with no more screeching. He had a more calm energy to him.
And what was so amazing is that he came back to that tree every day that following week! It was so wonderful!! I'd just sit and watch him, send him love, and feel so honored to have this beautiful creature visiting every day.
But then he stopped coming (the weekend before last). At first it made me rather sad. Then I sensed that I really had helped him, and that he no longer needed the comforting. He could now get on with his normal activities.
One day last week I did a session for a friend where the spirits of Hawk, Owl and Eagle wanted her to receive a message from them. I love holding the space and assisting clients to really feel the connection and hear the message themselves. She received some wonderful suggestions from them to help in her current situation.
Another day last week I felt the urge to do some coloring to connect with the spirit of Owl. I printed out one of the photos of the owl from our falconry session and colored it. As I colored, I sensed that I was honoring Owl. I also felt my heart opening more and more. It was really lovely (and fun).
And over the weekend, my Hawk friend came back for a visit. Oh, my heart!!
Wow, what a cool few weeks I've had with these gorgeous birds and their powerful spirits. All we need to do is open ourselves to them and wonderful things truly can happen!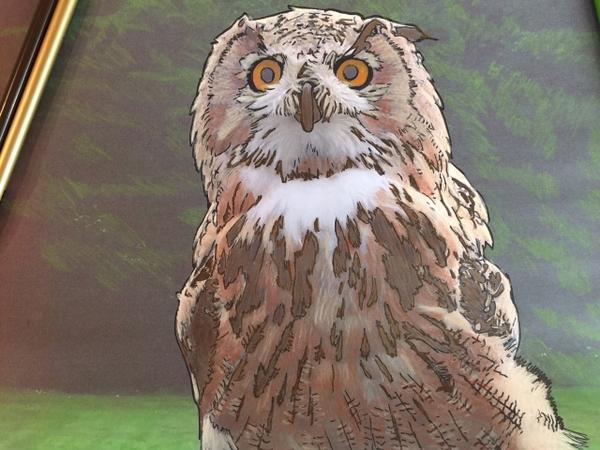 I thought you might like to connect with the spirit of Owl too (in a fun and relaxing way)! Click here to access the photo to print out onto regular printer paper, and see the steps I took in coloring him (the photo above is my coloring). Allow your Owl to guide you to the colors he'd like you to use.  
PLEASE NOTE: You will need to download the file in order to click on the links within the file.
I'd love to hear from you about your Owl coloring experience!
Enjoy!