Summer is in full swing! For me it's flying by a little too swiftly! Summer can be such a lovely time of spending time outdoors, enjoying family and friends, and taking vacations. However, it can also be a time of extra things on your plate. Especially if you have kids that are out of school and are at home with you (either under foot or you're driving them here or there, or having their friends over).
Some days may have that "Calgon, take me away!" feeling.
It's hard to remember our own self-care and self-nurturing when we are busy. That's why I wanted to give you a little gift of self-care today. (Also see my gift of 90 Days of Upliftment below.)
Give yourself 48 minutes to listen to this recording. I'll be talking about self-care for mind, body, and spirit and leading you through some Angelic EFT that will leave you feeling (as a participant on the call shared) energized yet relaxed.
If you are unfamiliar with EFT, it is a simple, yet powerful tool where we tap lightly with our fingers on some of our acupressure points while saying/hearing statements. We start by releasing what gets in the way of our self-care (beliefs, reasons, etc) and then affirm what we want and know to be true in our hearts. You'll be amazed at how it brings the stress level down (even if you didn't realize you were stressed


 
I explain how to do the tapping in the recording, but if you'd like to watch my short 5 minute video on how to tap, click here.
Give yourself the gift of 48 minutes. You'll go back to your day feeling relaxed and refreshed. As I mention in the recording, I love this quote by Sydney J. Harris: "The time to relax is when you don't have time for it."
Click here for the Self-Care for Body, Mind and Spirit recording.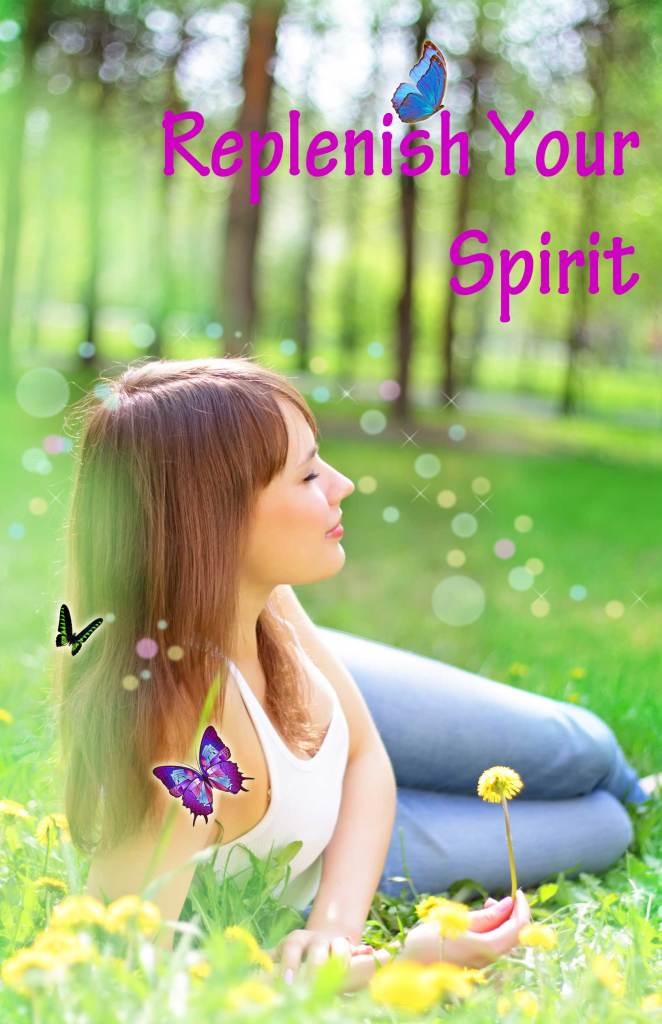 Do you need a little uplifting?
If you would like to receive 90 days of beautiful images with uplifting messages, click here to sign up for my "Daily Dose of Upliftment" email series. Nothing to read through; just a lovely image to look at to start your day on a positive note.